Making a stylish statement at the eastern edge of Liberty Village, Liberty House merges the sophistication of a curated rental experience with the concepts of togetherness and connection. This new community in a revitalized historic district overlooks the green expanse of Garrison Common Park, and is just steps from an amazing array of places to eat, meet, shop and hang out. At home, Liberty House provides incredible social and wellness amenities that go a long way in helping you live your best life ever.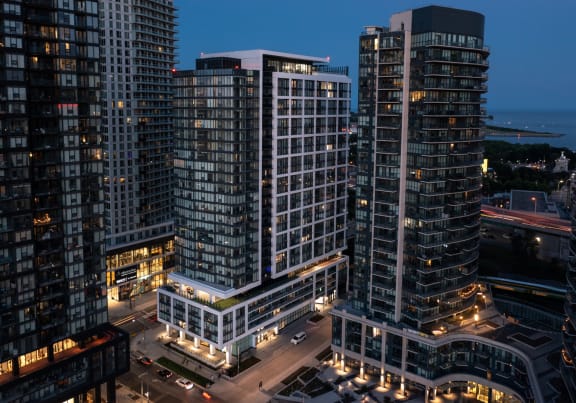 ALL YOU NEED
RIGHT AT HOME.


Inspired by the energetic, upbeat buzz of Liberty Village, Liberty House's sophisticated amenities are designed to help you get fit, enjoy your downtime, entertain friends, and connect with your neighbours. From the media lounge and the party room to the games room, yoga room and fitness studio, you'll find everything you need right here at home.
It's easy to connect with friends and neighbours – and to enjoy some well-earned downtime. Cultivate tranquillity in the yoga room or Zen garden, organize a games night, or get grilling on the rooftop terrace – the choice is yours. ELEVATED LIBERTY VILLAGE LIVING.